Night table
A Dreamy Tale of Autumn: Art, Music,
and Cuisine by Hasedera Temple
Hasedera Temple hosts exclusive event 'Hasedera NIGHT TABLE' this autumn, blending past and present through art, music, and food In this event.
Guests are going to have the exclusive experiences of viewing of Kazuyuki Ishihara's Floral Bonsai, live concerts in Kannon-do where the 1,300-Year-old main deity is enshrined, garden dinners featuring Shonan and Kamakura delights, and early access to illuminated grounds ahead of the autumn foliage season at Hasedera Temple after closure.
Hasedera NIGHT TABLE
Seven Special Experiences of
Hasedera Night Table
01
The first-ever evening dinner event in the history of Hasedera Temple
02
Private event at Hasedera temple, which is a historic and popular tourist attraction in the world
03
Private viewing of renowned garden artist Kazuyuki Ishihara's floral bonsai
04
A special musical experience in front of the 1300-Year-Old main deity with overwhelming presence
05
A limited special dinner, assorted the delicious foods of Shonan and Kamakura
06
Early Private stroll through the autumn illumination of Hasedera Temple
07
An devotion experience of "Prayer Candles". Those candles will be lighted on next new Year's Eve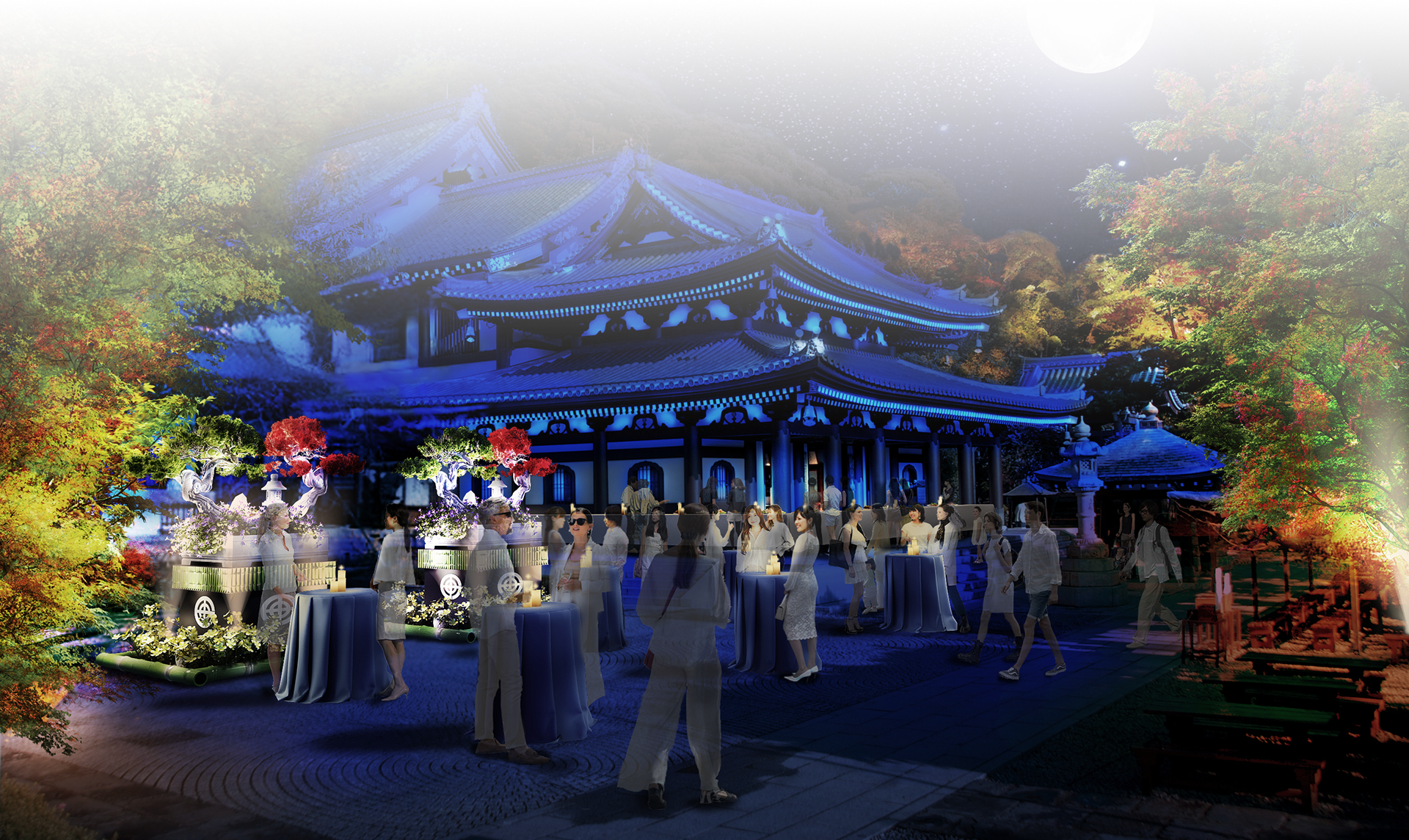 2023/11/13
(MON) ~

19

(SUN)

Ticket
Full house

Due to popular demand, it is sold out.
Thank you very much.
Time Schedule
17:30 OPEN
18:00 - 19:00 MUSIC LIVE
19:00 - 20:30 SPECIAL DINNER
"Hasedera NIGHT TABLE" is an event that requires advance registration.
An additional fee will be charged for use of the on-site parking lot.
Some contents are held outdoors.Please bring your own warm clothes.
Please present the QR code of the ticket you purchased in advance at the reception.
There are stairs leading from the reception to the event venue.There are no facilities such as slopes or elevators.
Event may be canceled in case of bad weather.
Events start and end on time.
If you arrive late, you may not be able to participate in the event.
LIGHT UP
Exclusive early access to autumn foliage illumination
An experience of leisurely stroll in exclusive early access, prior to the 2023 autumn foliage illumination event (From 23th.Nov)
FLOWER BONSAI
Exclusive private viewing of autumn "Floral Bonsai"
Exclusive private viewing of Floral Bonsai installations, crafted by world-renowned garden artist Kazuyuki Ishihara
PROFILE
Kazuyuki Ishihara
Kazuyuki Ishihara is a world-renowned garden designer representing Japan, and he was honored as "The Green Magician' by Queen Elizabeth.
He was awarded 12 gold medals at the "Chelsea Flower Show" , which is the most prestigious gardening show hosted by RHS.
He works not only as a landscape designer, but also serves as the 'Green Ambassador' in 9 cities across Japan, as a world-renowned garden designer.
Dinner
A limited special dinner,
assorted the delicious foods of Shonan and Kamakura
Indulge in a special buffet-style dinner prepared exclusively for this event by chef Shin Ogawa of the renowned Kamakura italian restaurant, Ristorante La Luce.
Savor the essence of autumn with an exclusive dinner featuring fastidiously selected ingredients, Including Kamakura vegetables, from renowned local restaurants

Ristorante La Luce
"Ristorante La Luce" is an Italian restaurant located on Komachi Street, which is popular with tourists.
They offer carefully selected fresh seafood and Kamakura vegetables as course meals that allow you to fully enjoy the season and the chef's heartfelt techniques.
It is a well-known restaurant where you can enjoy authentic Italian cuisine with delicate flavors, and is loved not only by locals but also by customers from far away.
Ristorante La Luce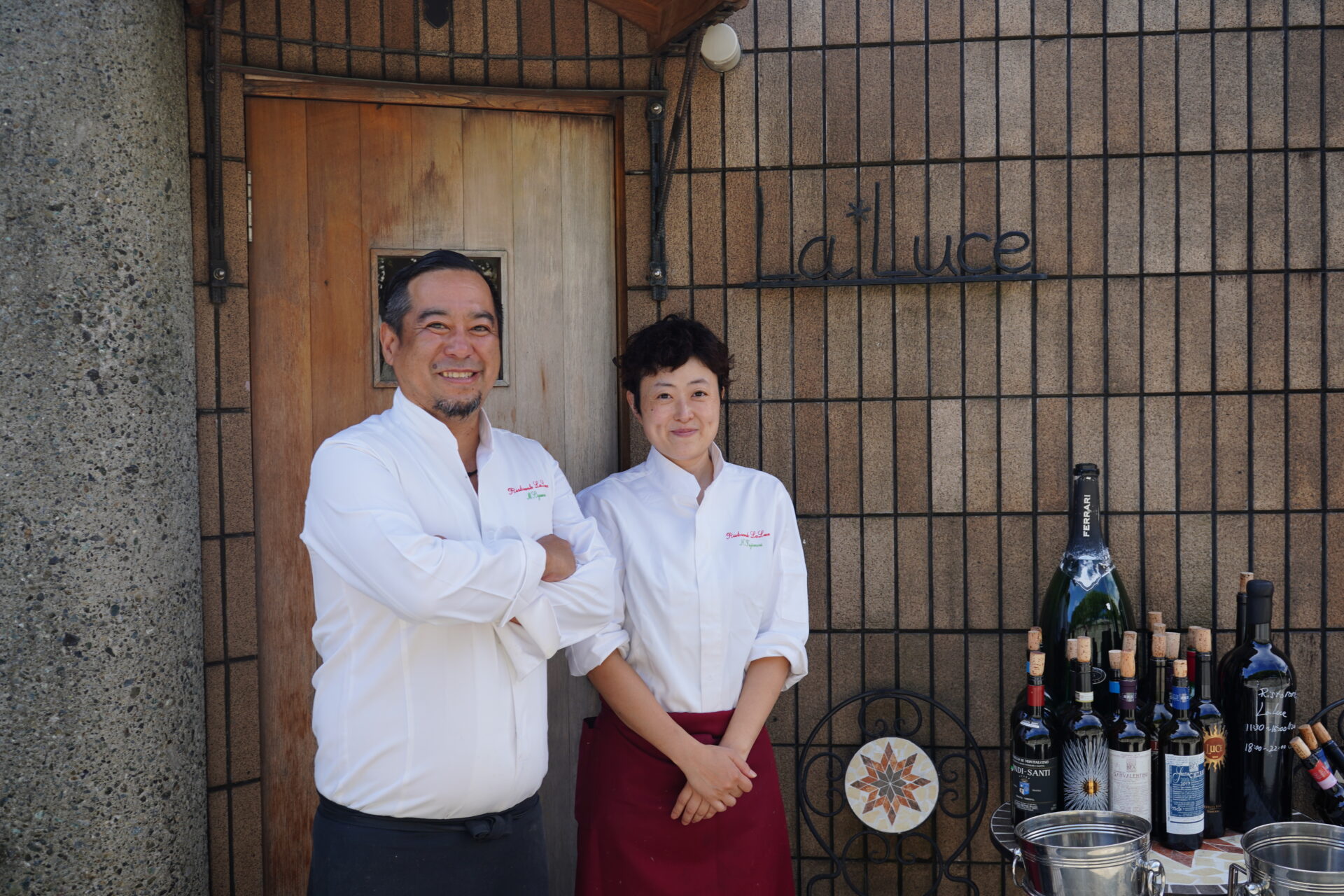 Music
A special live concert in front of the 1300-Year-Old main deity
"From traditional Japanese music like shamisen and gagaku to
classical and human beatboxers Enjoy one-night-only special live concerts every evening